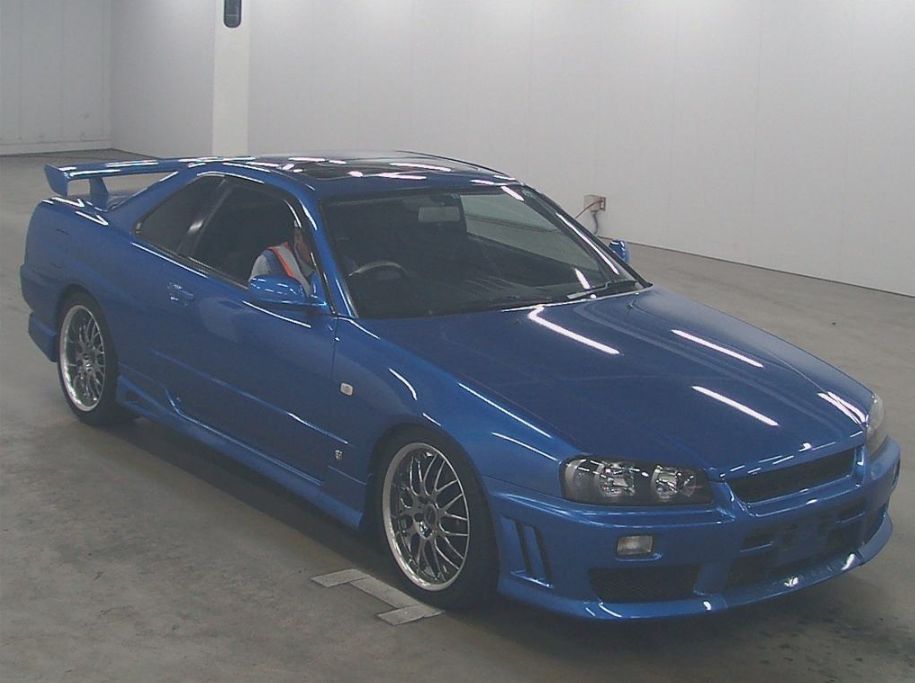 This 2001 Nissan Skyline R34 GT-T turbo with 5 speed manual transmission and only 62,240 km was auctioned in Japan in July 2018. VIN: ER34-202106. TV2 Bayside blue.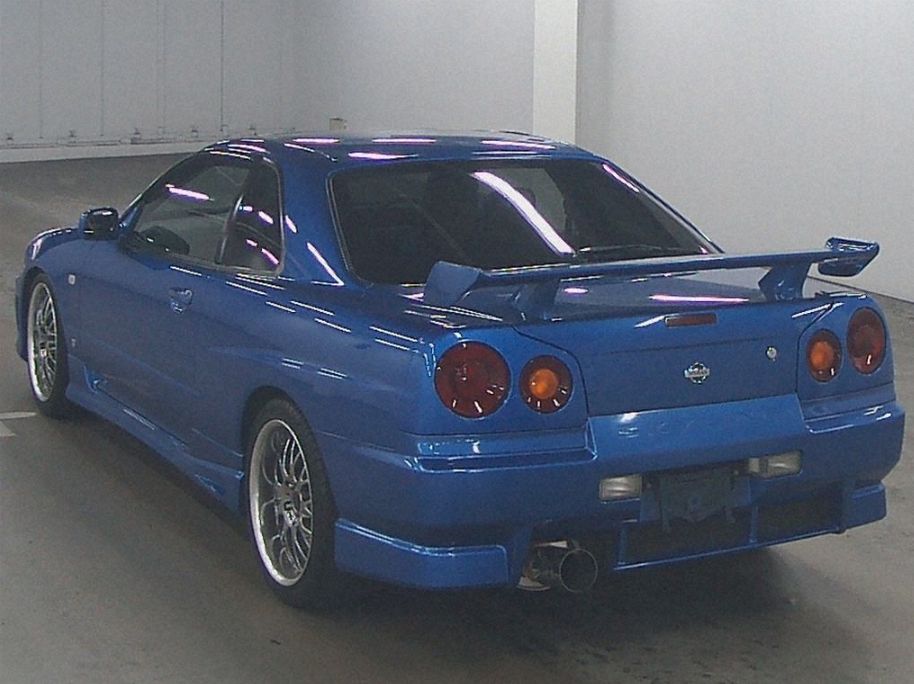 Auction grade 4.5 B. Factory Xenon headlights and sunroof.
This low km 2001 Nissan Skyline R34 GT-T turbo sold for 2.83 million Yen FOB, approx. $43,400 complied, plus tyres and on road costs (at 82 Yen to the dollar).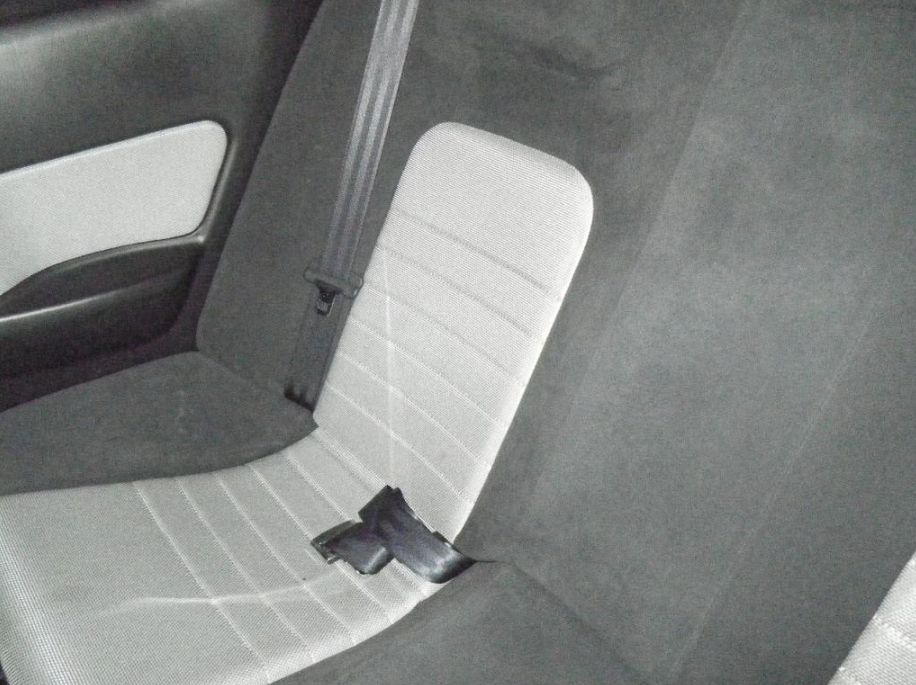 These are now COLLECTOR cars, and – whether we like it or not – the era of cheap Skylines is long gone. For all those asking us daily about pricing, any decent R34 5 speed turbo coupe now costs from about $30,000 complied.
Sure, Carsales prices seem a lot cheaper – just do a background check on the km and past condition / repair history first through a company such as Japan Car History Check, as most imports for sale locally are not genuine.
If you just want a daily driver – our suggestion is to buy the best local one you can find with a good service record, use your history check to negotiate a better price, and enjoy the car while you still can.
Australia is moving to hybrid / electric vehicles in coming years, and these old Skylines will soon become a rare sight on our roads.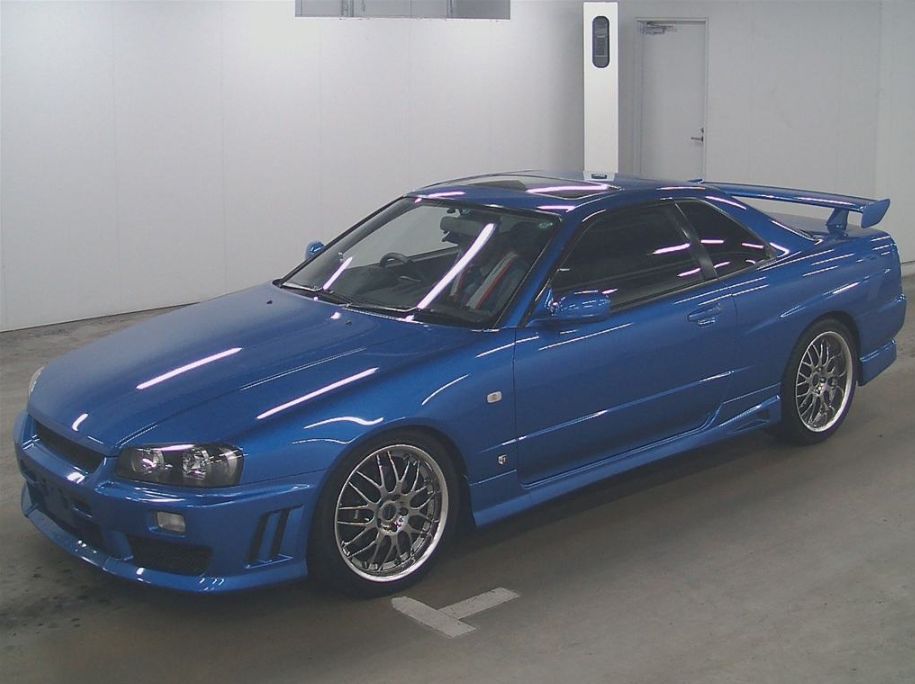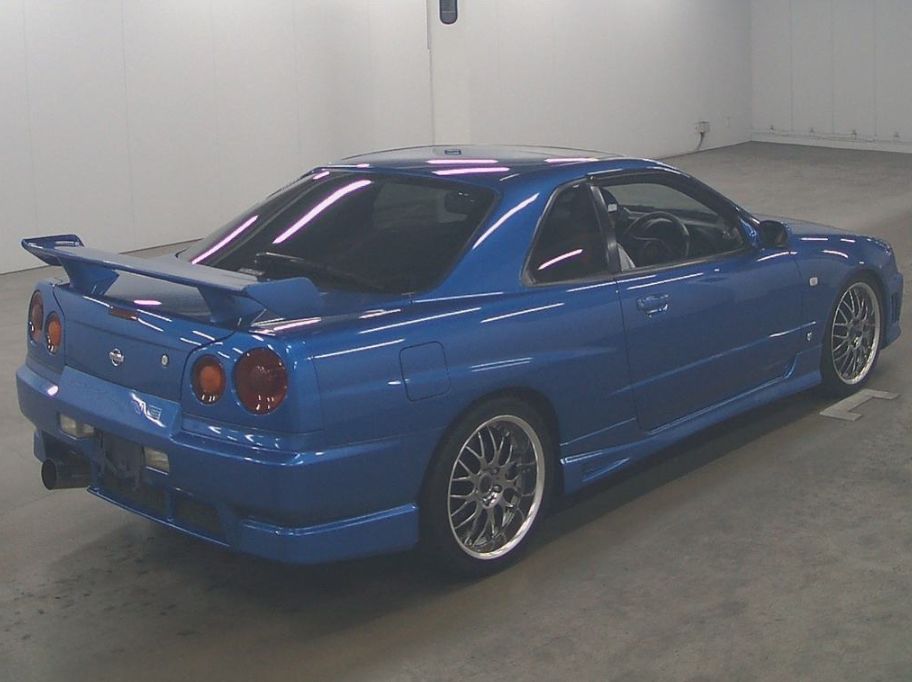 Further sale price data and examples are available for any model, so simply get in touch if you'd like more information on current pricing.
Want daily R34 GT-T auction alerts directly to your email ?