Nissan Skyline Crossover Model Information and TV Menu Translation to English
We have put together the following basic model guide to assist you in understanding the safety and performance features as well as factory options available for the Japanese model Nissan Skyline Crossover. We hope you find it useful.

Wondering how to translate the Nissan Skyline Crossover 370GT TV menu to English ?
You can view upcoming Nissan Skyline Crossovers at auction across Japan using our free Auction Search
The Nissan Skyline Crossover was introduced to the Japan market in July 2009 and is a "crossover" between a coupe and an SUV based on the Nissan Infiniti EX37. All J50 Skyline Crossover models are eligible for import to Australia under the SEVS import regulations for Australia.
The Skyline Crossover shares many features with the Skyline V36 coupe and sedan series including 3.7L engine (VQ37VHR engine with VVEL technology) and 7 speed automatic transmission with manual mode which together deliver quick response and high torque.
The 3,700cc VQ37VHR V6 engine produces 330 PS (243 kW) at 7,000 rpm and has 361 N·m (266 lb·ft) of torque at 5,200 rpm.

Model options include the Skyline Crossover 370GT base model and 370GT Premium (Type P). Among other extras, the Crossover 370GT Premium is fitted with full leather seats.
2WD and 4WD options are available with the latter called the Nissan Skyline Crossover 370GT FOUR and 370GT FOUR Premium (Type P).
18-inch wheels are standard for all Nissan Skyline Crossover models.
Side and rear cameras are also standard on all models.
Interior colour combinations for the Crossover include burgundy leather and also dark grey, and a range of exterior colours included blue, black, white, silver, grey and red.
New body colours were introduced in the November 2010 model update and included ceramic blue (metallic), dark metal grey (metallic) and franboise red
(2-coat pearl) for a total of six colours.
An additional model update to the Skyline Crossover in October 2012 added the following items as standard equipment:
Intelligent cruise control

Lane departure prevention

Lane departure warning

Forward collision warning

Front seat emergency brake sensing pre-crash seat belt

Intelligent brake assist

Steering wheel control switches (audio navigation, voice command, hands-free phone, intelligent cruise control, lane departure prevention)
The July 2012 update added electric glass sunroof and roof rail as standard equipment and deleted body colour choice franboise red (2-coat pearl) for total of 4 colour choices.
Safety Features
Airbags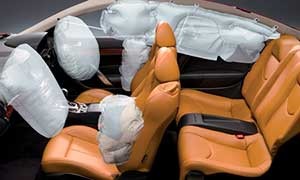 The Nissan Skyline Crossover has driver and passenger front and side airbags as well as curtain airbags on both sides for all passengers. In a head-on collision only the front airbags will deploy and only the curtain and side airbags will deploy in a side-on collision.
Reversing Camera
A camera is located in the rear of the Skyline Crossover. When the car is put into reverse the rear view is displayed on the TV screen. A coloured depth guide shows proximity to objects. The parking assist feature displays predictive lines based on steering wheel position to guide you in parking and has different view options.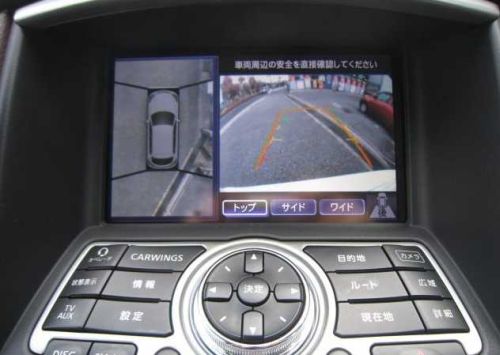 Side View Camera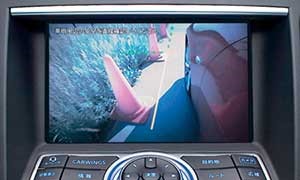 A camera is located underneath the left side door mirror. This shows a view of the ground to the left of the car during parking and can also be used when driving.
Active Front Lighting System (AFS)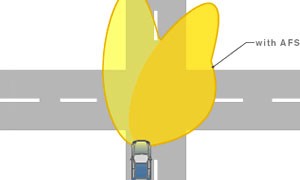 When driving at night, AFS uses driving speed and steering wheel direction to adjust the headlights left or right in the direction of travel to provide better illumination of the road ahead.
Vehicle Dynamic Control (VDC)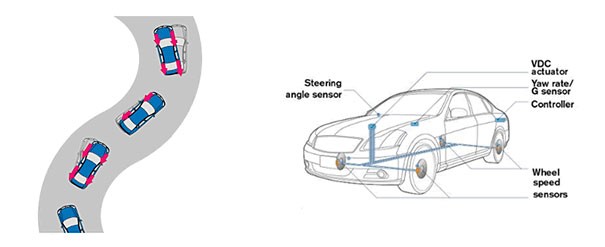 VDC helps prevent under and over steer and skidding. This advanced system uses sensors to determine vehicle speed, acceleration and braking. It uses this information to automatically control the engine output and can either apply brake pressure or cut power completely to individual wheels.
Standard Features
Bluetooth is available on all Nissan Skyline Crossover models for hands free smartphone connectivity and a USB port was added in the centre console to 2010 models which allows charging and connection of your smartphone / iPad / iPod for playing music etc.
Engine
The Nissan Skyline Crossover 370GT is powered by a 3.7 Litre VVEL V6 engine producing 245Kw of power with a 7,500rpm redline. This is the same engine used in the Nissan 370Z. The VVEL engine modifies the angle and lift of the intake valves according to acceleration and speed.
7 Speed Automatic Transmission
All models come with 7 Speed automatic transmission as standard. Type P Premium models are tiptronic with two titanium paddle shift levers behind the steering wheel to allow manual gear changes.
Smart Key
This key fob comes with all Skyline Crossovers and is a proximity based intelligent key system which allow you lock, unlock and start the vehicle while in your pocket. Both front doors have a small button next to the handle which is pushed to activate the central locking. The boot lid has a similar button built in. The remote fob controls the central locking and opens the boot. Should the fob battery go flat, an emergency key located inside can be used to open the door, the fob can then be placed into a lit slot in the dash to the right of the driver's knee to start the car.
Push to Start
The Start / Stop button replaces the standard ignition slot which is no longer required thanks to the intelligent key.
Self-healing paint
Standard for all models, the scratch shield paint heals minor scratches to the body of the car over time. This is due to a heat-activated elastic polymer resin. Note that the service life of the scratch shield paint under normal conditions is considered to be 3 – 5 years.
Touchscreen TV Menu
All Nissan Skyline Crossovers have a touchscreen and associated button pad to operate the music system, control basic settings and access maintenance information. Fuel economy in real time can be displayed while driving. English translations of the buttons are shown below the main image above, with those in green being usable in Australia.
We can provide a translation PDF showing how to access all the main features that will be of use to you, including linking your phone to the in-car hands free Bluetooth system and saving your CD's to the HDD. Once you have looked through the system options you will not find it difficult to use the few that you need without learning any Japanese.
HDD Music box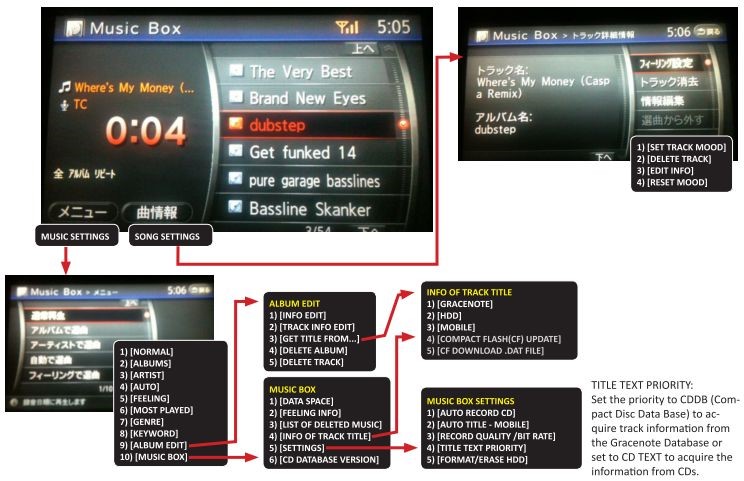 This can be set to auto-record CD's when inserted, and playback of music is simple from the touchscreen menu. Track listings / Album and song names will automatically be catalogued as they are recorded. A compact flash slot can also be used to play music from, but the system won't directly record from this media.
Options
4WAS (4 Wheel Active Steering)
4WAS improves stability and response at high speeds by controlling the steering angles of all four wheels, reducing work load for the driver.
Sunroof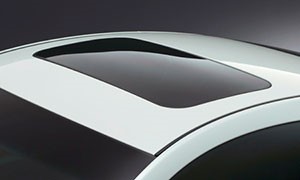 Mirror LED Indicators
LED indicators provide a greater visual indication when turning as well as looking rather attractive.
BOSE Sound System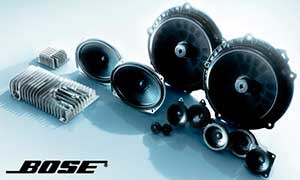 While the base sound system is already very impressive, the optional BOSE system adds a pair of three way integrated speakers, and four woofers in the rear parcel shelf.
Heated Front Seats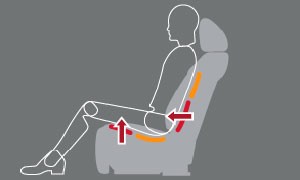 These are standard for the front seats in Skyline Crossover Type P (Premium) models and make a real difference to comfort on those cold winter mornings.
Heated Mirrors
Another great option for those in cold areas.
Upgraded Smart Key
Allows you to remotely:
Lock and unlock Car

Turn Heating on / off

Start and stop the engine

Operate demister
Upgraded Smart Key Premium
Has the same features as the upgraded smart key but with an LCD screen which also displays status information about the car such as locking, interior temperature and whether the engine is running. Note that these Smart keys are an unusual option to find and are rarely noted on auction sheets.
Pictures