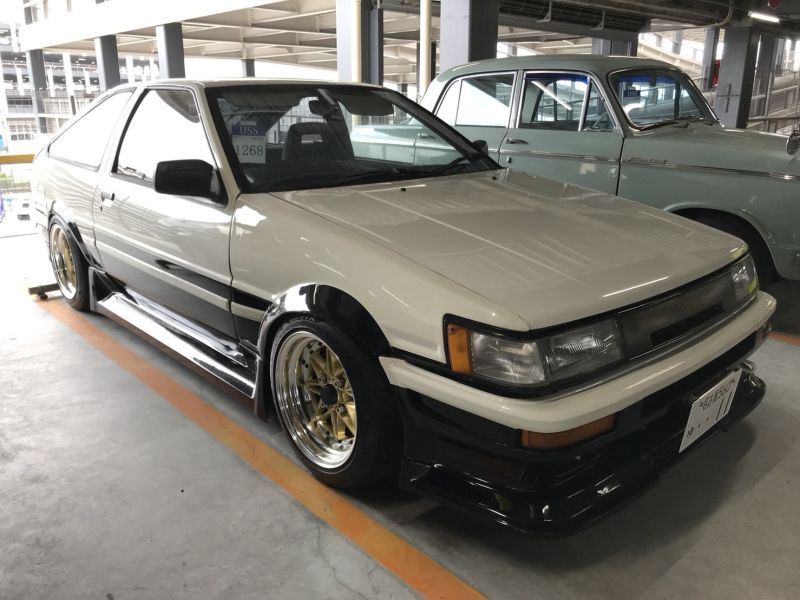 Looks good on the surface, but take a closer look at the condition a $22K landed AE86 will REALLY be in, this one was auctioned this morning.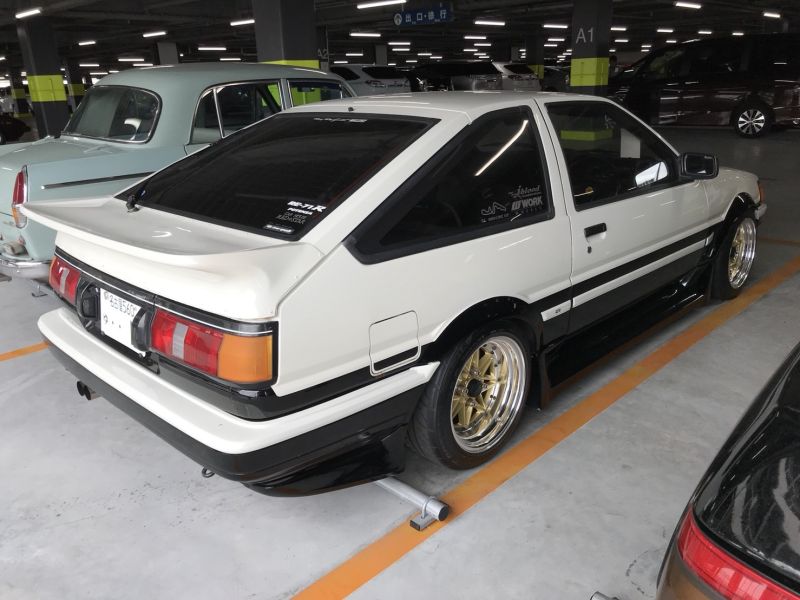 This classic 1985 Toyota Corolla Levin GT APEX 3 door coupe with 217,366 km was inspected for a client at USS Nagoya auction on 24 August 2018.
This AE86 was a colour change from red to white. Paint was in average condition for Japan, with overspray and cracking evident around door hinges and elsewhere (and left the original colour in less visible locations). Quite "wavy".
It was fairly modified with aftermarket sideskirts, bumper and rear spoiler. Also fitted with aftermarket suspension (adjustable front), radiator, 15″ Work alloy wheels, dual exhaust and TRD shocks.
Right side rear quarter panel under petrol filler – paint was cracked. Underbody rust. Boot floor was rusty. Edges of the corner and back panels were corroded. Quite rusty under the rear spoiler.

Dashboard had large cracks.

Aftermarket bucket seat was very tight, and hard to use for anyone of even moderate size.

Past repair history – right front side member, both front fenders, right side baffle and right inner panel distorted. Plus some other faults noted in the full inspection details.
Demand is accelerating on all classic cars – not slowing.
Australia has been fortunate with an almost competition-free run on these cars for the last 20 years, and many of us have enjoyed it, but the world is changing fast.
No longer valued as just a car, they have become automotive art where prices are based on emotion not common sense.
Where do we see prices heading in future ?
Based on the buyers we deal with for these cars around the world, many of whom are building their collection of JDM models, there's still a long way to go.
These are now COLLECTOR cars, and – whether we like it or not – the era of cheap classics from Japan is long gone.
Further sale price data and examples are available for any model, so simply get in touch if you'd like more information on current pricing.
Want daily AE86 auction alerts directly to your email ?